Elegant Little Italy Home Renovation
Old-world charm, modern luxuries, ample space, and a beautiful family home for the ages. SevernWoods is thrilled to show you around one of our favourite whole-home renovations. Often, when undertaking an extensive renovation on an older house, you know what you plan to create, but you aren't quite sure what methods you will need to accomplish your plans and drawings until you begin. Many surprises could lurk inside buildings erected more than a century ago. Built around 1885, this majestic detached three-story Victorian in Toronto's Little Italy was no exception and certainly provided a challenge and adventure.
The clients were a young and growing family interested in a view of downtown, a feature the home delivered with a third story, absent in most surrounding houses, and a third-story roof deck, built with an east-facing deck to reveal the spectacular profile of downtown Toronto, especially when illuminated in the dark.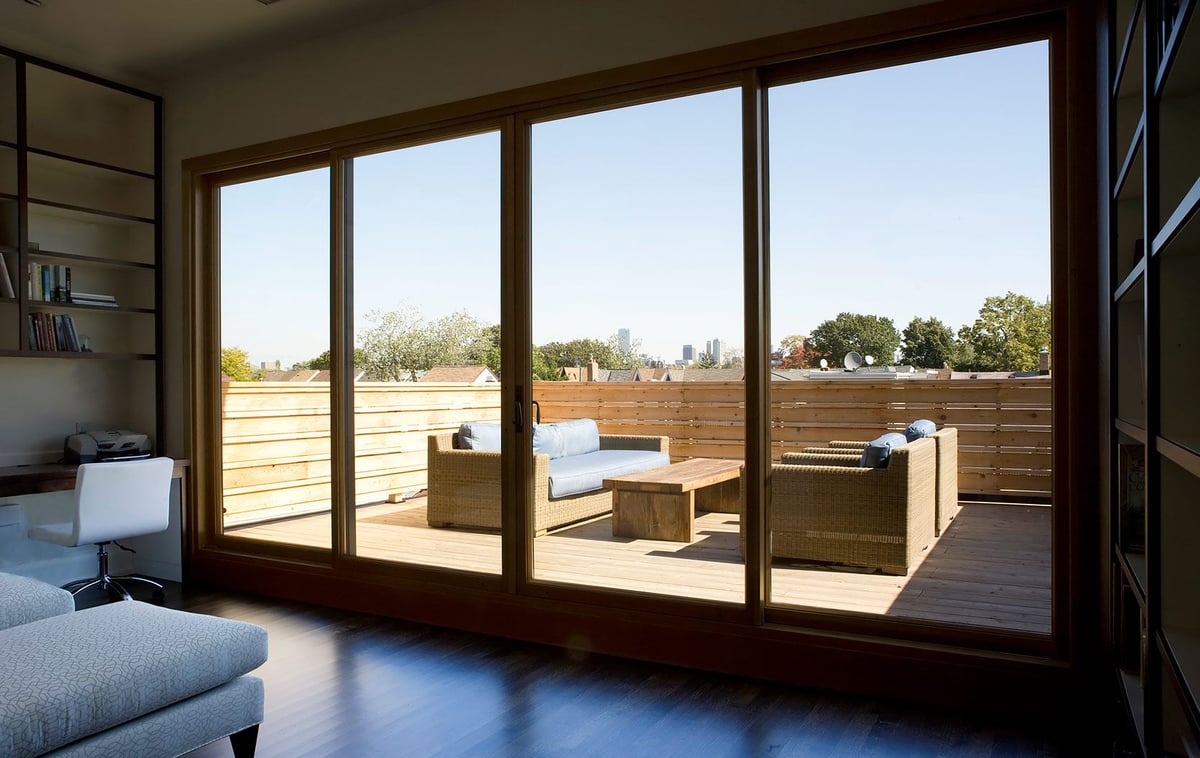 Basement Surprises and Strategic Solutions
We began, of course, with demolition, which is always interesting with plaster walls and 140-year-old materials. We gutted this home down to the brick walls, concrete basement, subfloor, floor plates, etc. Our first challenge became evident in the basement. This home had a 6' basement, which is short, even for homes of this vintage. The homeowners wanted a usable basement, and we planned to create 8'5' basement ceilings by underpinning. Underpinning a basement is a process where we dig down underneath the home's perimeter in 3-foot sections and pour concrete to create a new, lower foundation and extend the basement space from below.
The reason for the extra-short basement ceiling first made us laugh, then required us to plan. We broke up the concrete basement slab and found an enormous boulder in the middle of the basement, an inch below the concrete. This ancient fieldstone, deposited by mighty glaciers, was more than 6 feet in diameter and would have been completely immovable when the home was first built. Though the situation was more delicate than ever, as a historic home now encapsulated the massive boulder, the arsenal of modern tools allowed us to arrive at a solution that did not require a crane or explosives. We drilled systematic holes in the stone and poured in an expanding solution that worked over a few weeks to split the rock in half and then into quarters. With more manageable pieces, we could now dig as we had planned to underpin the basement, and we dug a little extra deep to rebury the boulder fragments with enough room for gravel and insulation below our new, lower basement.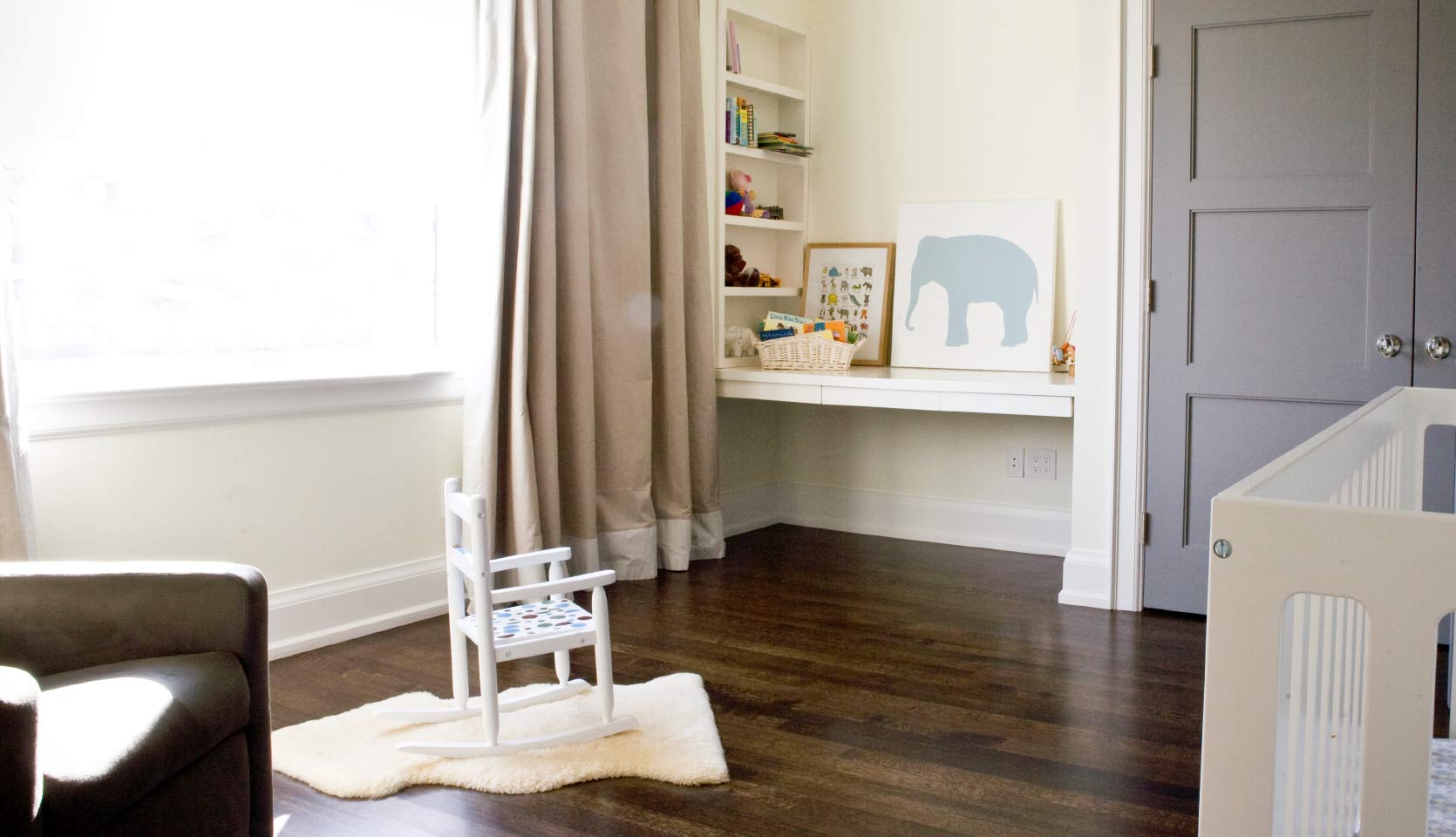 Expansive Floor Plan Possibilities
Our next old home renovation engineering challenge came from the central columns supporting each of the three floors. While these were once required to keep each generously-wide story structurally sound, they had sunk further into the basement than the house as a whole, causing a curve to the main floor and second-story floor plates. Modern floor plates with thicker joists require no such secondary support, and removing the columns conferred the added benefit of opening up the space.
There are no supporting walls on the interior of this structure, leaving the owner with nothing but possibilities for future layouts. We completed this job half a floor plate at a time to maintain some side-to-side support for the home, which meant you could stand in the basement and look 30 feet up to the underside of the third floor during this construction phase.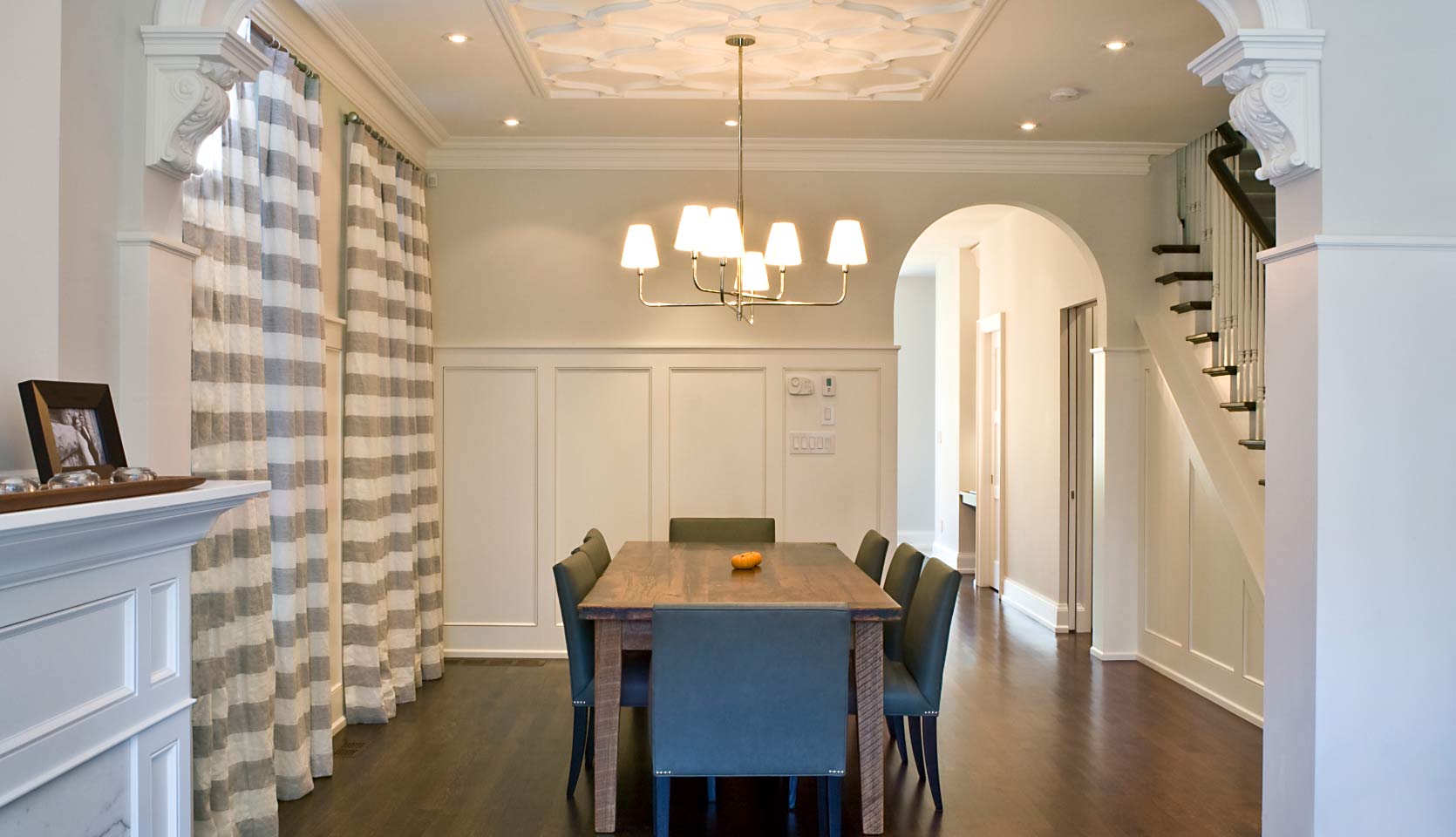 A Golden Opportunity Wrapped in a Structural Nightmare
This old home was not finished presenting surprises, but this one was kind enough to offer an opportunity as well. When we moved on to replace the roof, we encountered an unexpected reality. The original roof, an ornate affair fitting of a Victorian home of that era, was not properly designed and showed its flaws. Though not evident from the ground, some areas of the roof were more than 12 inches from their original position. A structural engineer certified what we already knew: this roof was extremely unsafe. It is not repairable and must be replaced. Though the homeowners were originally concerned about cost, they were excited to reclaim extra space. We reconvened with our architect and took advantage of the urgent need for a new roof to redesign the third floor with taller walls and a much grander volume, comparable to the other two floors in the home. We were able to build up enough to create an extra two feet for ducting and mechanical systems leaving the living area unencumbered by bulkheads. This kind of update would usually require a much lengthier approval process with the city but was expedited because of our engineer's letter and stamp outlining the current hazard fast-tracked city approval.
The existing rear brick wall of this home was very disheveled from years of neglect and previous renovations. Rather than using brick to finish the small rear bump out, we clad the wood framed wall with Iron Grey Hardie Board which complements the vertical band of original red clay brick on the right side.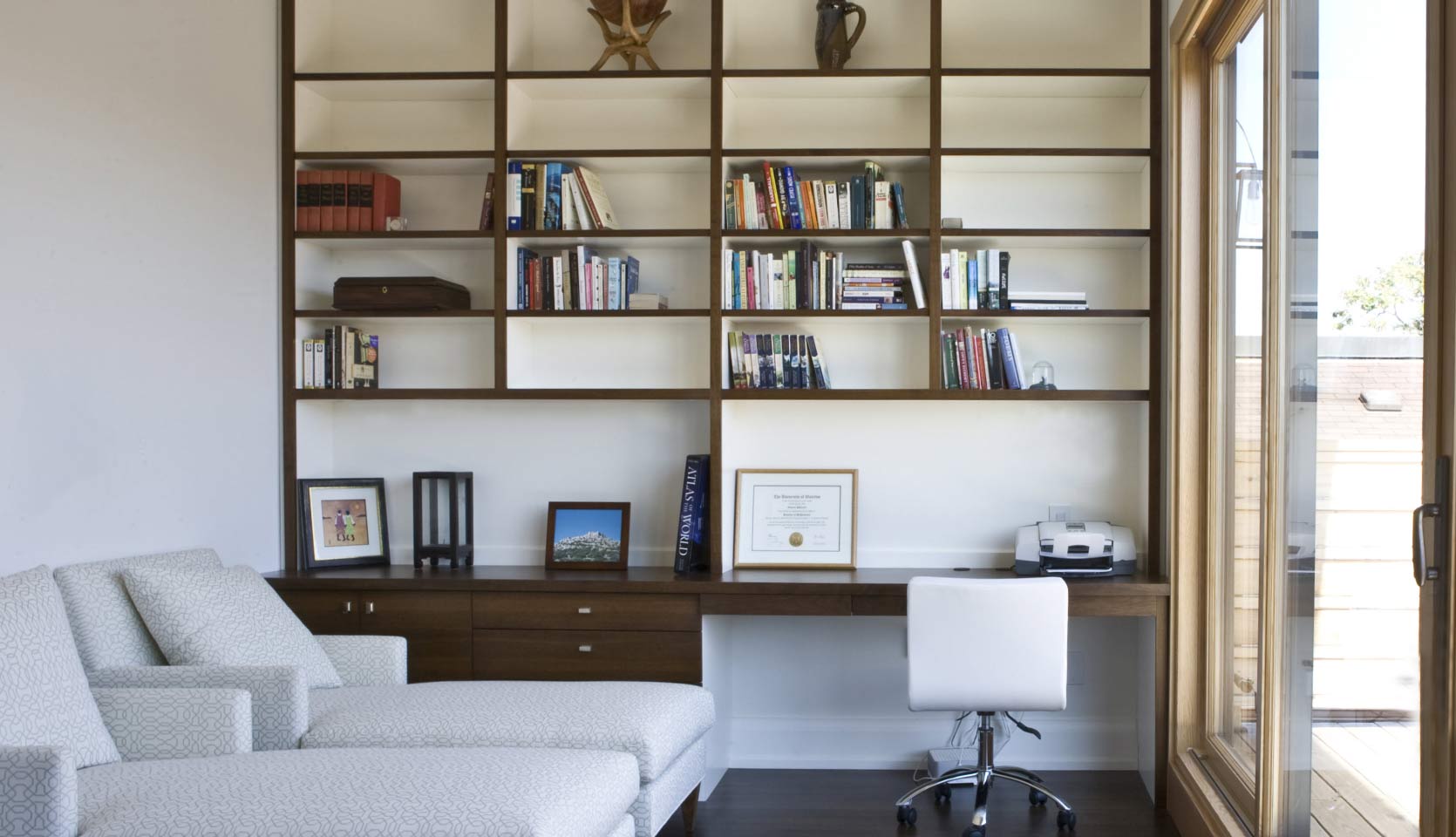 Traditional and Transitional
This home sits in a lovely neighbourhood of brick homes, all about 130 years old. The homeowners desired to keep the face their family home presented to the world looking as it always had. The traditional oak front door, stained-glass front window showpiece that follows an exterior arch, staircase, wainscoting, and panelling in the entryway provides timeless appeal with proper respect to the period. The flooring through the main floor is oak with a walnut stain, a common choice for the period.
Elegant Entryway
Though the home later includes more modern elements, placing this whole-home remodel squarely in the "transitional" design category, we appreciate the choice to take this journey slowly and pay homage to its roots in the dining room as well. Plaster moulding and pediments, ornate millwork, plaster decorative finishes on the ceiling, and a classic chandelier provide an extremely traditional look with all-new elements.
Classic Kitchen
More modern elements appear in this fairly traditional, fresh, and open-concept clean white kitchen. The kitchen includes gleaming stone countertops, a sturdy walnut island crowned with cascading statement pendulum lights, and a stainless steel double-basin farmhouse sink. All-white cabinets feature glass doors with custom mullions at the top for display and further authenticity.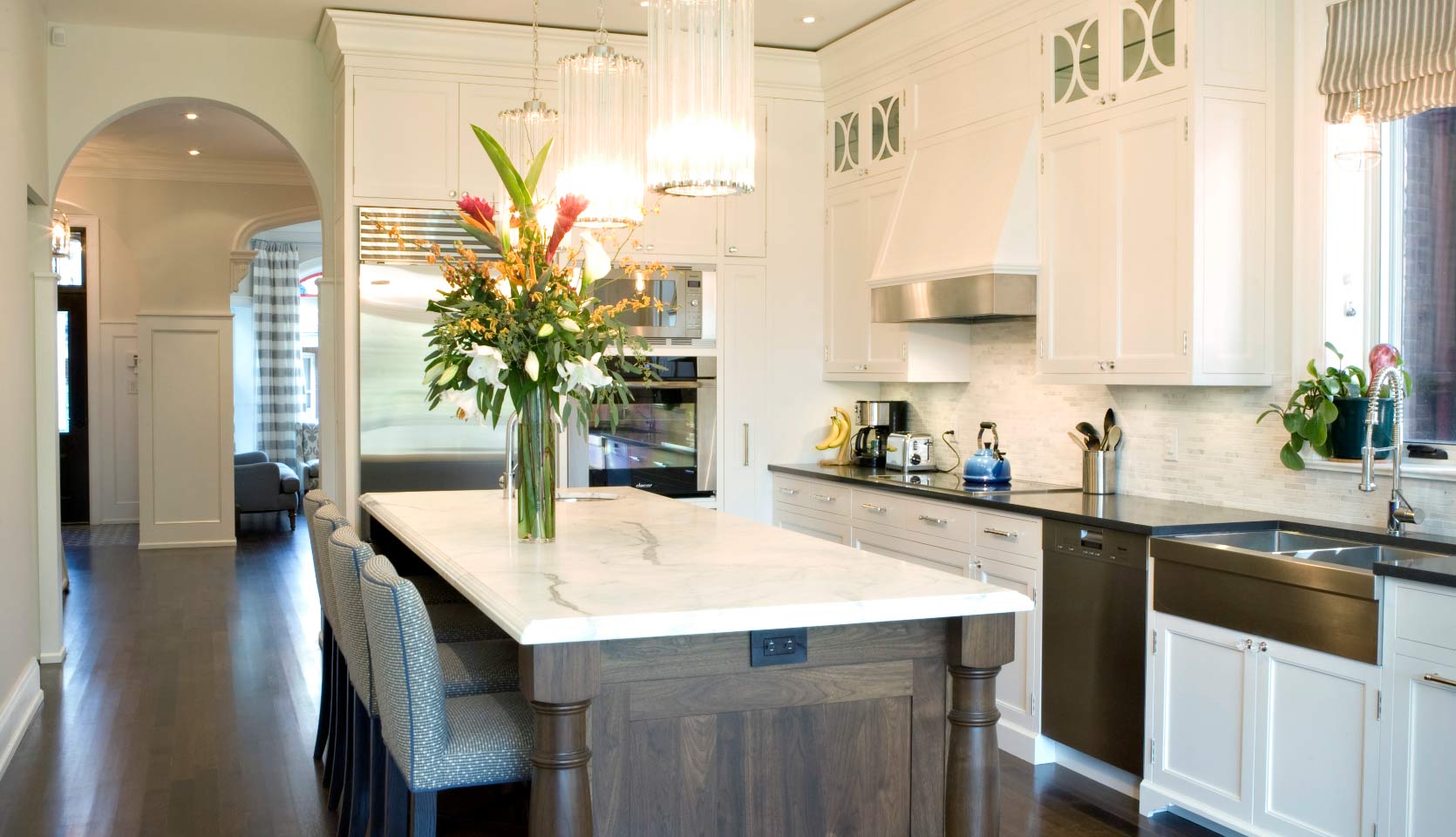 Beautiful Bedrooms
The bedrooms continue to display period-authentic details while keeping the space clean, crisp, and functional.
Modern Space with Spectacular Views
The modern features in this home are more prominent towards the back of the house and on the higher levels. The third-floor office features modern built-in bookcases and a large sliding glass door for plenty of natural light and city views. The attached third-floor deck is also a modern affair, made from Western Red Cedar 2x2s and1x6s alternated for texture and nestled atop a flat roof of the second-floor living space.
Perfect Basement Living Space
Our diligent work to create a taller basement living space paid off in spades. We also enlarged the windows and added ample lighting to create a warm, comfortable space for casual moments. Featuring fabulous built-in storage under the stairs and a cold storage wine cabinet to keep everything accessible. This home features both third-floor and basement laundry, offering options that don't require you to trek more than one flight of stairs for clean linens. We've built thoughtful countertops and cabinets so you can't lose socks behind your machine and can easily turn off the water to your washing machine when it's not in use.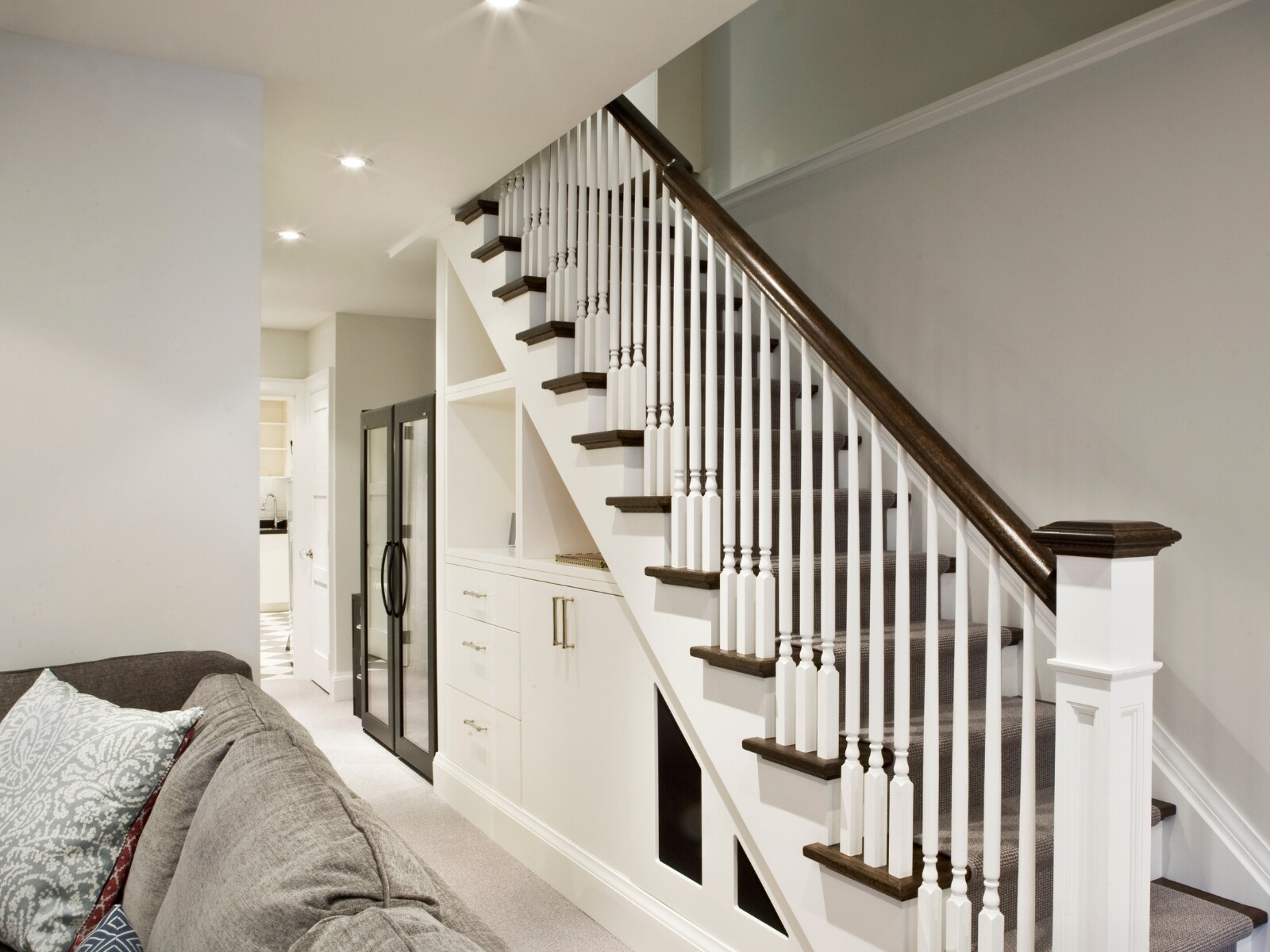 We're thrilled that these clients continue to enjoy their renovation today and have recently referred friends for a similar project based on their exceptional experience with SevernWoods. Nothing makes us happier than hearing about people enjoying the spaces we built together in perpetuity.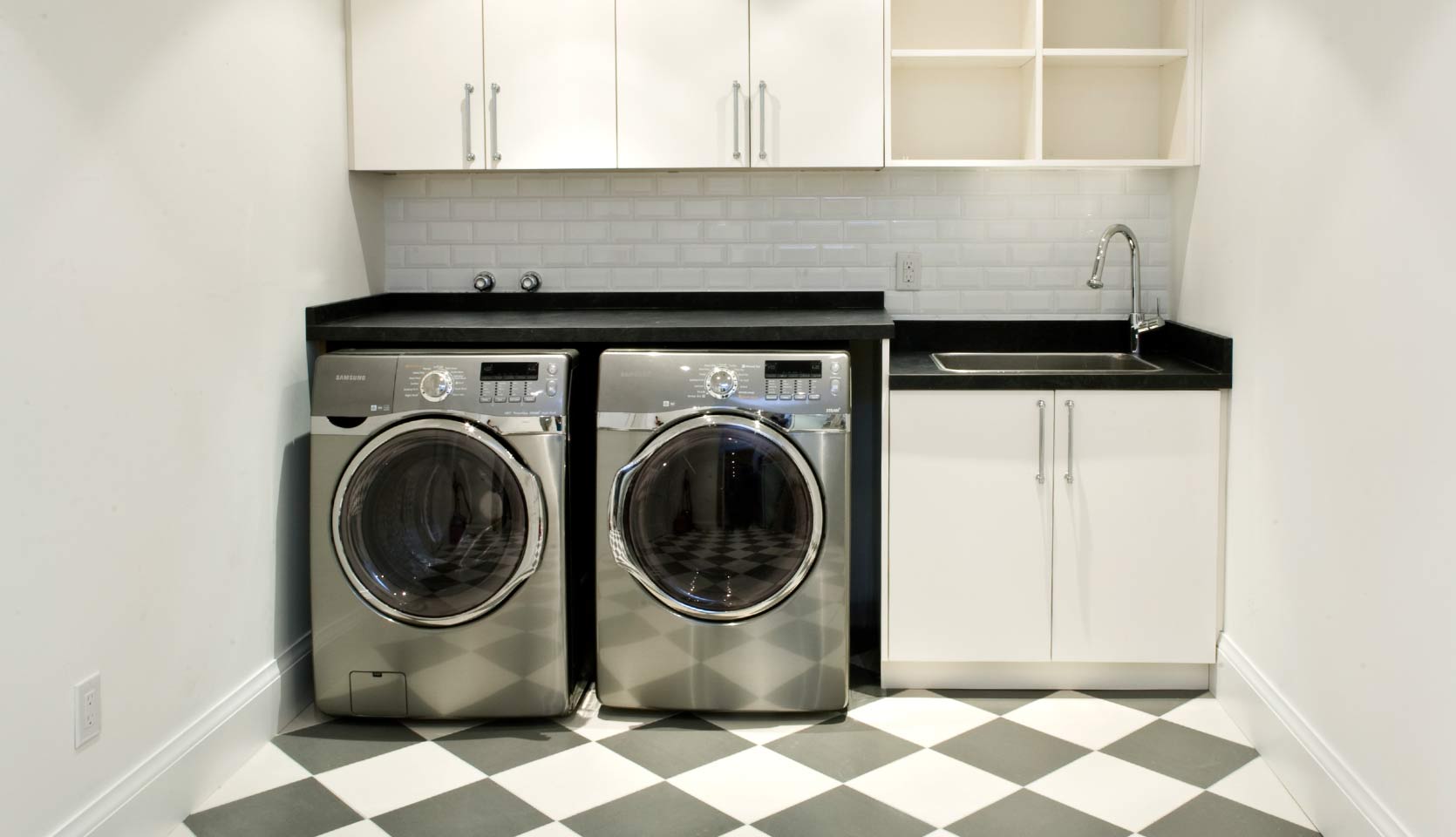 Award: BILD Winner Photos: Anna Prior Photography
Description:
Whole Home Renovation
Architecture:
Lieux Architects
We've Brought Over 170 Custom Projects to Life